Sapporo Seed Co, based in Sapporo, Japan, is a flower- and vegetable-breeding company.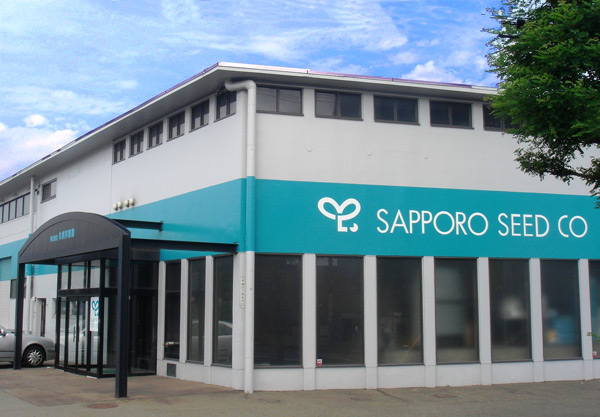 Date of establishment
1931
Corporate name
Sapporo Seed Co
Address
Phone / Fax
17Kita -17-1, Hondori, Shiroishi-ku, Sapporo
003-0027 Japan
Phone: +81-(0)11-8660011
Fax::+81-(0)11-8667700
Business
Breeding of flower and vegetable seeds and plants Seed development
Wholesaling, export and import of flower and vegetable seeds
Capital
30,000,000 yen
President
Masami Mochizuki
History
Masato MOCHIZUKI began operating in Sapporo in 1931. Since then, we have specialized in flower- and vegetable-breeding and seed development.
RESEARCH AND ACTIVITIES
Breeding

We have developed new and modified varieties using modern breeding methods such as mutation, seed selection, and cross-breeding.
Unique Registration System

We have created a database of stock seeds, classified by variety and characteristics. This data, including photographic information is recorded and stored in the database.
Registration

In line with the Seeds and Seedlings Law, We are registering some of the new varieties we have developed. /dd>
Foundation Seed and Stock Seed

We have collected and stored foundation seeds and stock seeds in controlled conditions in order to produce pure and healthy seeds and plants.
Seed Development

Carefully conducting research and production, we, in cooperation with our partners domestic and overseas, have developed many varietiesof seeds and plants.
Sorting and Cleaning

Using tools and methods suitable to each variety, our experts sort and clean seeds of many types.
Visual Inspection

As seed potential differs, depending on the conditions in which plants or seeds are grown, collected, and handled, we visually inspect every seed batch.
Germination Test

We conduct germination tests according to the International Seed Testing Association's standards.
Trials

We test, in a controlled manner, every batch of every variety we develop or purchase to verify seed quality.
Inventory Control

We maintain strict inventory control in order to provide our customers with healthy, superior quality seeds, delivered in a timely fashion.